Favorite Pregnancy Clothing Finds
OK, admittedly this has nothing to do with nutrition. However, sometimes feeling our best includes more than just the foods we eat. For me, especially during pregnancy, finding clothes that I feel comfortable and confident in makes me feel good. And when I feel good, I want to treat myself well (i.e. eat well, move my body and partake in self-care).
Over the past 7+ months I have tried a lot of different brands (both maternity and non-maternity) and I've come up with a list of my absolute favorites that I'd recommend to my expecting mama friends.
*This is NOT a sponsored post and we have no affiliations with any of these brands.*
Without any further ado, here they are!
BLANQI
Everyday Maternity Belly Support Leggings
I LIVE in their Everyday Maternity Belly Support Leggings. I had to buy two pairs because I wear them so often. They are amazing for working out but also for pairing with a long sweater and boots or t-shirt and sandals for a more comfortable alternative to maternity jeans.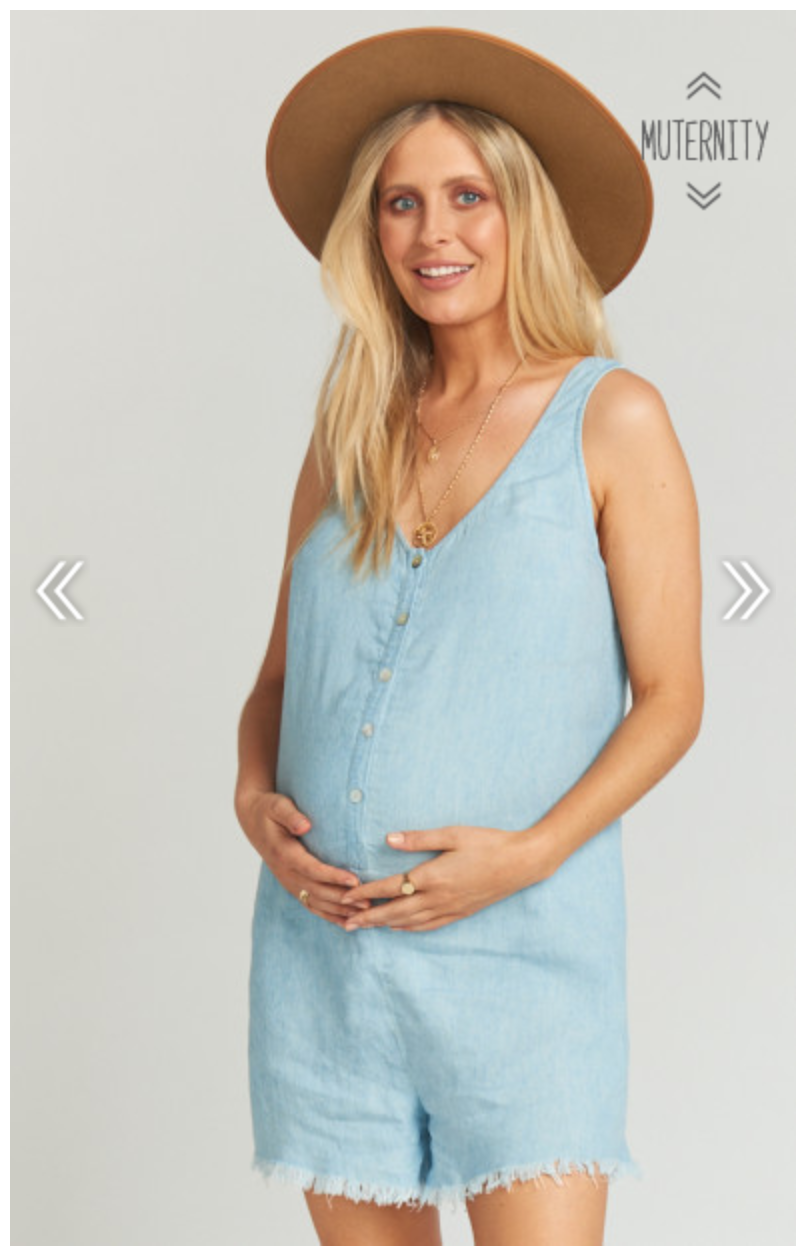 Check out the MUTERNITY line for all of their bump-friendly options. I bought the Maternity Ellie Romper for our Baby Moon in Costa Rica and it was my go-to, easy-to-throw-on outfit for beach, pool and pretty much all of our daytime activities.
FIONA EmBROIDered BAbydoll dress
VICI Collection does not sell maternity specific clothing, but a lot of their dresses, tops and sweaters work great for that growing belly! I wore this Fiona Embroidered Babydoll Dress to my baby shower and it was such a hit + super comfortable.
I would own WAY more items from Hatch Collection if it was not so expensive, but this trendy high-end line has some amazing essentials that can carry you all the way through pregnancy. I bought The Longsleeve Tee in my first trimester and have worn it every week. For special occasions they also make beautiful dresses and I am pretty much obsessed with all of their maternity jumpsuits.
Another non-maternity favorite is the Boys + Arrows swim line. This was my pre-pregnancy swimsuit and has transitioned so well as my belly grows. The Raz Pant bottoms are the key here with their super forgiving waistband. I pair them with the Phil Top, but any of their tops would work.
Maternity Bottoms + Swing Top
This swimsuit I found from Kornti Jeane for our Baby Moon and I LOVED it! The Maternity Bottoms are a must. I chose the Swing Top but this mix and match line allows you to choose any top you like. I will definitely buying future swimwear from this line after pregnancy.
I hope this helps you find some fun and flattering items while you grow that little babe!
XO-
Megan